Automatic PE Bagger For E-Commerce Industrial Auto Bag Packaging Machine
This product made for e-commerce customers and provides integrated solutions, Gathered code scanning, weighting, plastic bag packing, auto-sealing, printing express sheet and glueing and transportation. According to customer needs, can be connect with ERP or WMS or other system you are using;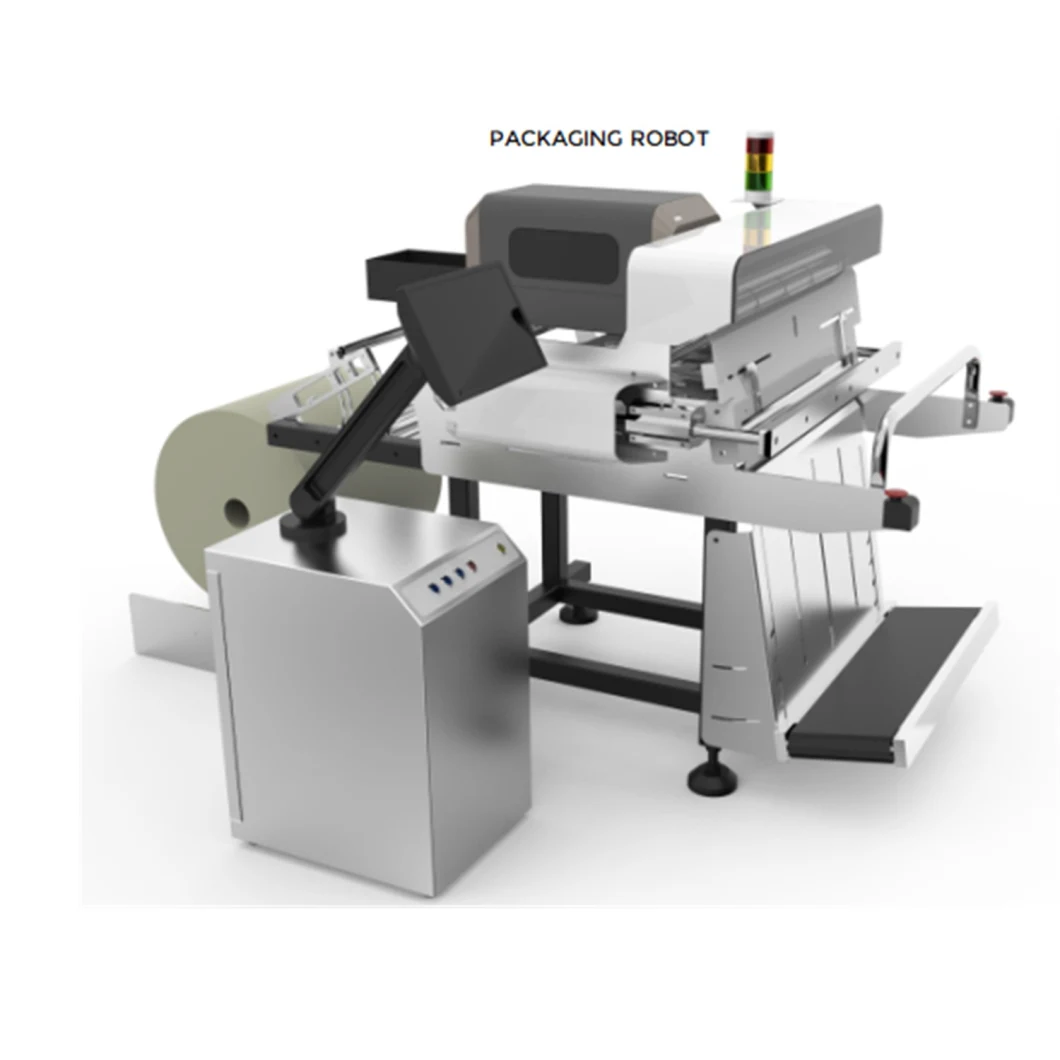 Description:
P
acking machine is used for the delivery packing automatican,also the first set of examining cargo,printing, labeling,sealing machine.
1.
Eicient to save labor
Save the original packaging machine line 2-3 people, improve packaging speed 1-2 times;
2.
Seamless docking
Seamless docking with the market mainstream ERP, WMS software,easy processing orders, packaging error rate decreased to 0
3.
Save freight cost
Exquisite packaging space minimization, while reducing the freight cost 50%-70%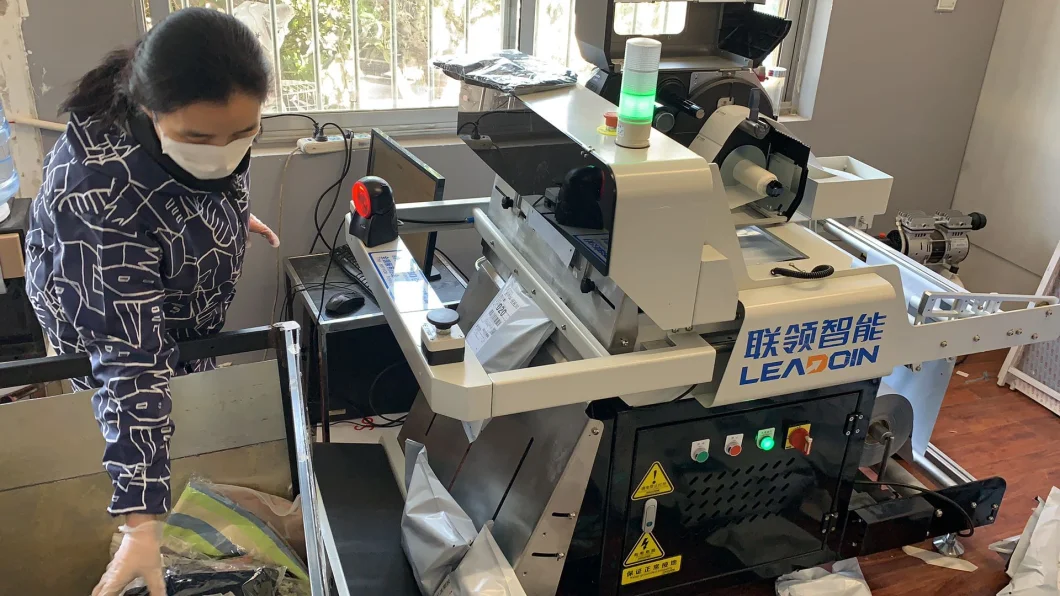 Product Parameter

Name :Bag Specification PE Rolling Bag
Thickness : 0.04-0.08mm
Width : 200-560mm
Length : 350-800mm
Express sheet size
Width:Max 100mm
width:100mm,180mm,
or Custom Made Speed Max 650 Pkg/H
man-machine interface Mouse,Touch Screen,
Virtual Keyboard Screen 12 LCD External Communication Ethernet, USB, RS232
Pneumatic Supply 0.025m³/min 5Kg/cm³
Power AC220V, 50/60Hz 1500W
machine size L:1580mmW:850mm H:1420mm
Weight 200Kg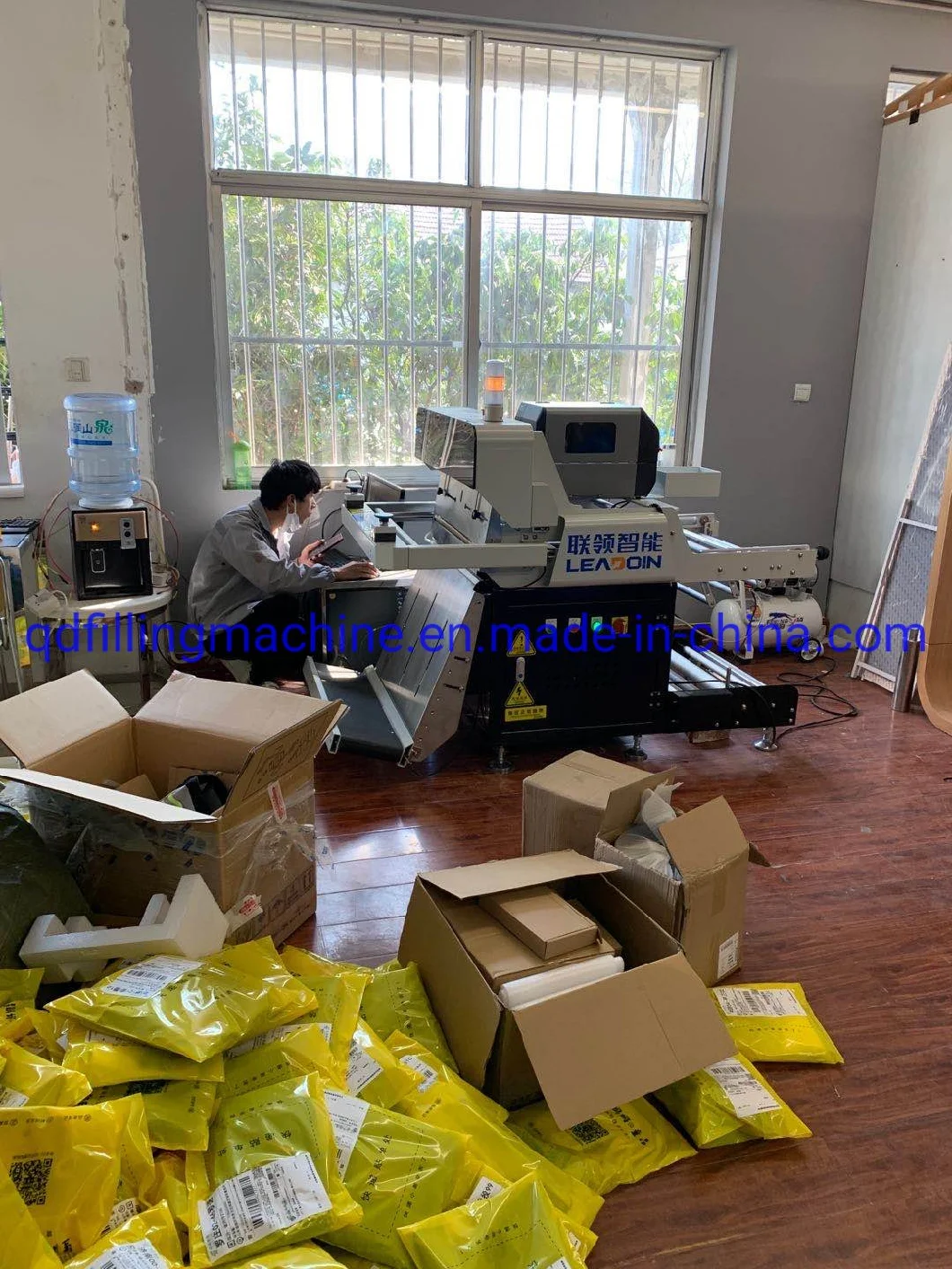 Advantage:
(1) No Errors Express sheet generated by the system and automatically printed and glue, without manual intervention, to prevent errors.
(2) Labor Cost Saving Just one person to operate, can pack 650 bags per hour.
(3) Electrostatic Eliminating basis on scientific and technological to effectively eliminate electrostatic hazards, let work smoothly and reliably.
(4) High Safety Prevent clamp, scald, Operational Error, Safe Handling.
(5) Small Area, Easy Operation, High Generalduty;