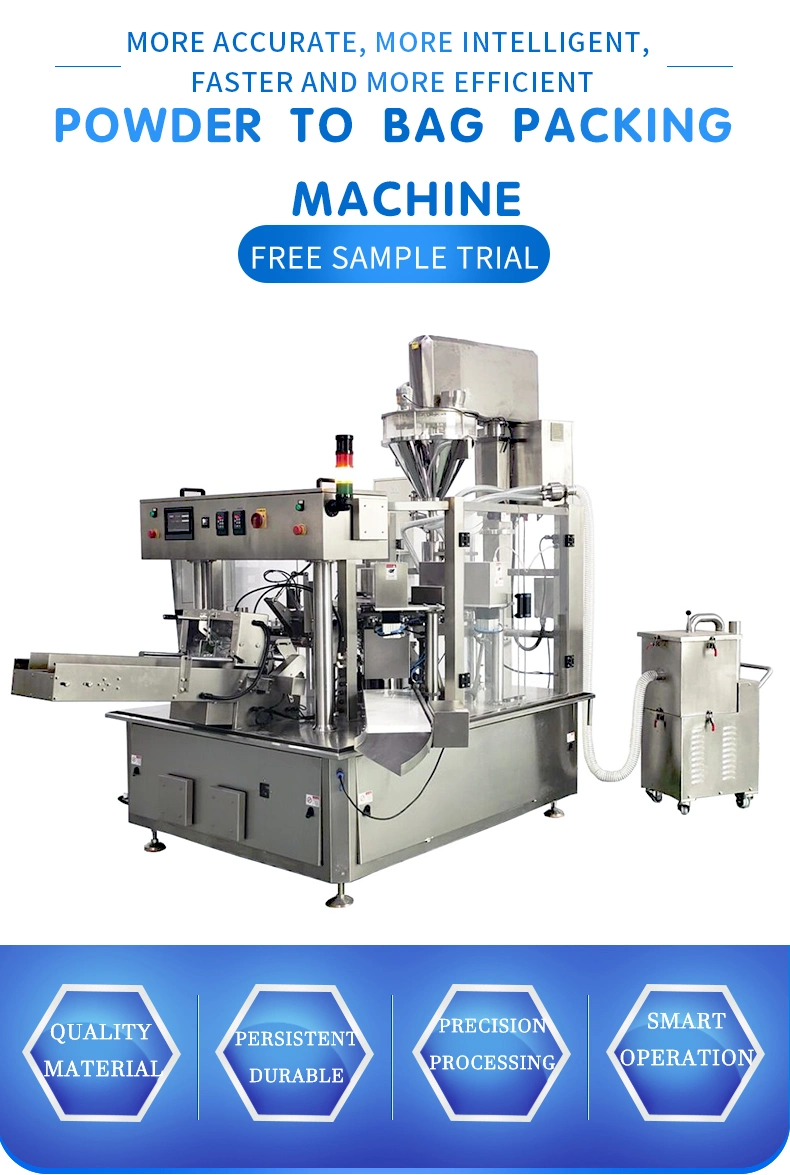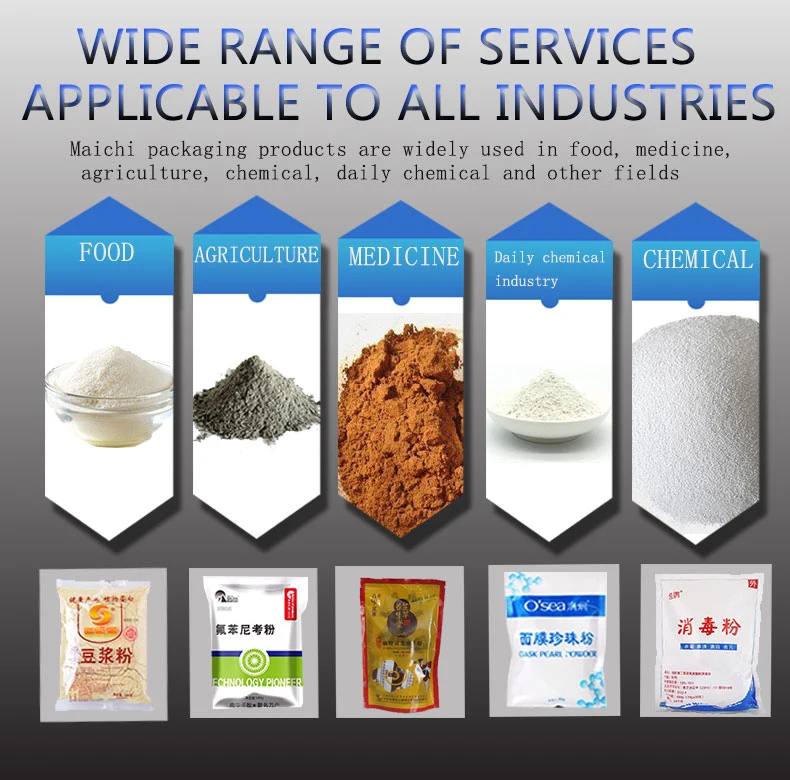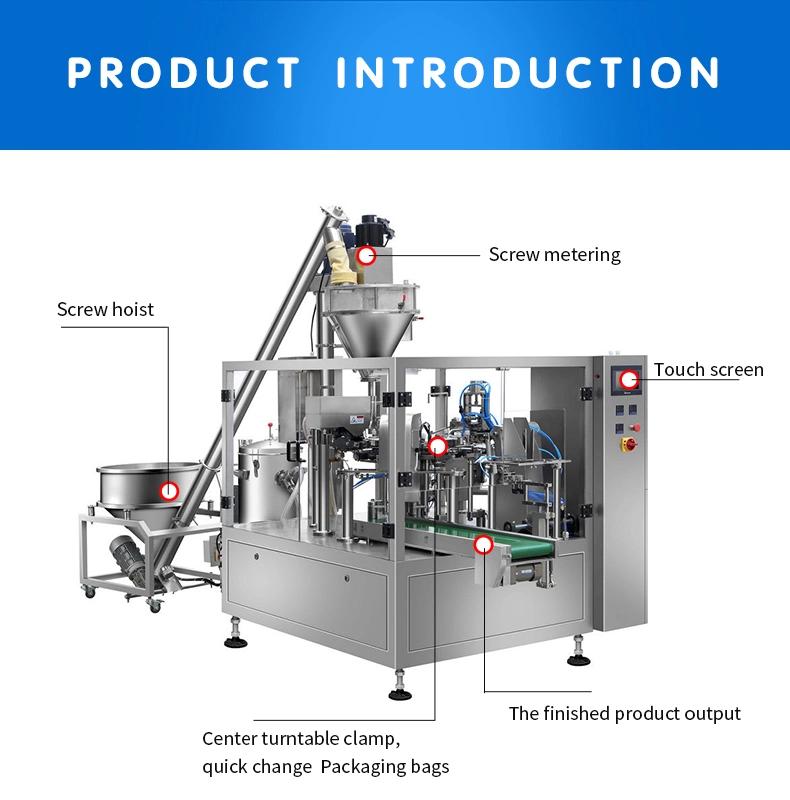 Equipment features:
1.Pouch form: flat pouch, stand up pouch, zipper pouch.
2.Packaging Materials: PE Composites, CPP Composites.
3.Packaging process: pouch taking-opening-metering-filling-sealing-product output.
4.Adopt mechanical transmission, more stable performance, simple maintenance, longer service life and low failure rate.
5.Adopt vacuum pouch opening mode .
6.Different pouch widths can be automatically adjusted.
7.No opening of the pouch no dosing of material.
8.Install safety guard doors.
Safety performances:
No pouch - no filling - no sealing
2.Pouch cannot be opened or opened incompletely - no filling - no sealing.
3.Heating device fault alarm.
4.The machine automatically shuts down when pressure current is lower than setting before.
5.The machine automatically shuts down when the hood is not closed or the doorof the electric cabinet is no closed
Equipment parameters:
Model

MCGD8-200

MCGD8-235

MCGD8-250

MCGD8-300

MCGD9-300

MCGD8-350

Packaging size L×W(mm)

(100~300)×(100~200)

(50~320)×(90~235)

(150~500)×(150~300)

(150~500)×(150~300)

(200~520)×(160~300)

(200~500)×(240~350)

Pouch material

PE laminated film, aluminum foil, aluminum-plated film etc.

Pouch type

Flat pouch, stand-up pouch, gusset bags, box bags, zipper pouch,
suction nozzles bags, special-shaped pouch, etc.

Pouch feeding mode

Horizontal pouch feeding, vertical pouch feeding

Pouch width adjustment

Automatic adjustment, manual adjustment

Capacity(pouch/min)

25~50 package/min

25~50 package/min

25~45 package/min

20~40 package/min

10~30 package/min

10~25 package/min

Power supply

380V 50Hz 5.5kw

380V 50Hz 6.5kw

220V 50Hz 3.8kw

220V 50Hz 4.5kw

380V 50Hz 6.5kw

380V 50Hz 6.5kw

Compressed air

0.6~0.8 MPa 1.5m³/min

0.6~0.8 MPa 1.5m³/min

0.6~0.8 MPa 1.5m³/min

0.6~0.8 MPa 1.5m³/min

0.6~0.8 MPa 1.5m³/min

0.6~0.8 MPa 1.5m³/min

Total weight(t)

1.2ton

1.3ton

1.5 ton

1.7ton

2.0ton

2.2ton

Dimension L×W×H(mm)

1645×1450×1480

2611×1895×1926

2676×1955×1674

2792×2123×1833

2800×1680×1906

2894×2615×1768