Plastic Gift Shopping Bags with reinforced die cut handle
1.Material: White LDPE or customized.
2.Printing: gravure printing up to 13 colors.
3.With die-cut handle for easy carrying.
4.Size,shape and printing can be customized.
5.We have over 10 years experience of producing printed plastic bags, if any question or inquiry, please feel free to contact us.
More bags types we can do

1

flat bag

2

carrier bag

3

gusset bag

4

T-shirt bag/Vest bag

5

ziplock bag

6

self-adhesive bag

7

self-adhesive header bag

8

quad bag

9

triangle bag

10

roll bag

11

mailing bag

12

lip bag

13

header bag
Why choose Silver Dragon Industrial Limited?
1. Over 10 years experience.
2. Good and consistent quality.
3. Competitive price.
4. Huge production capacity.
5. On time delivery.
6. Handle with shipping professionally.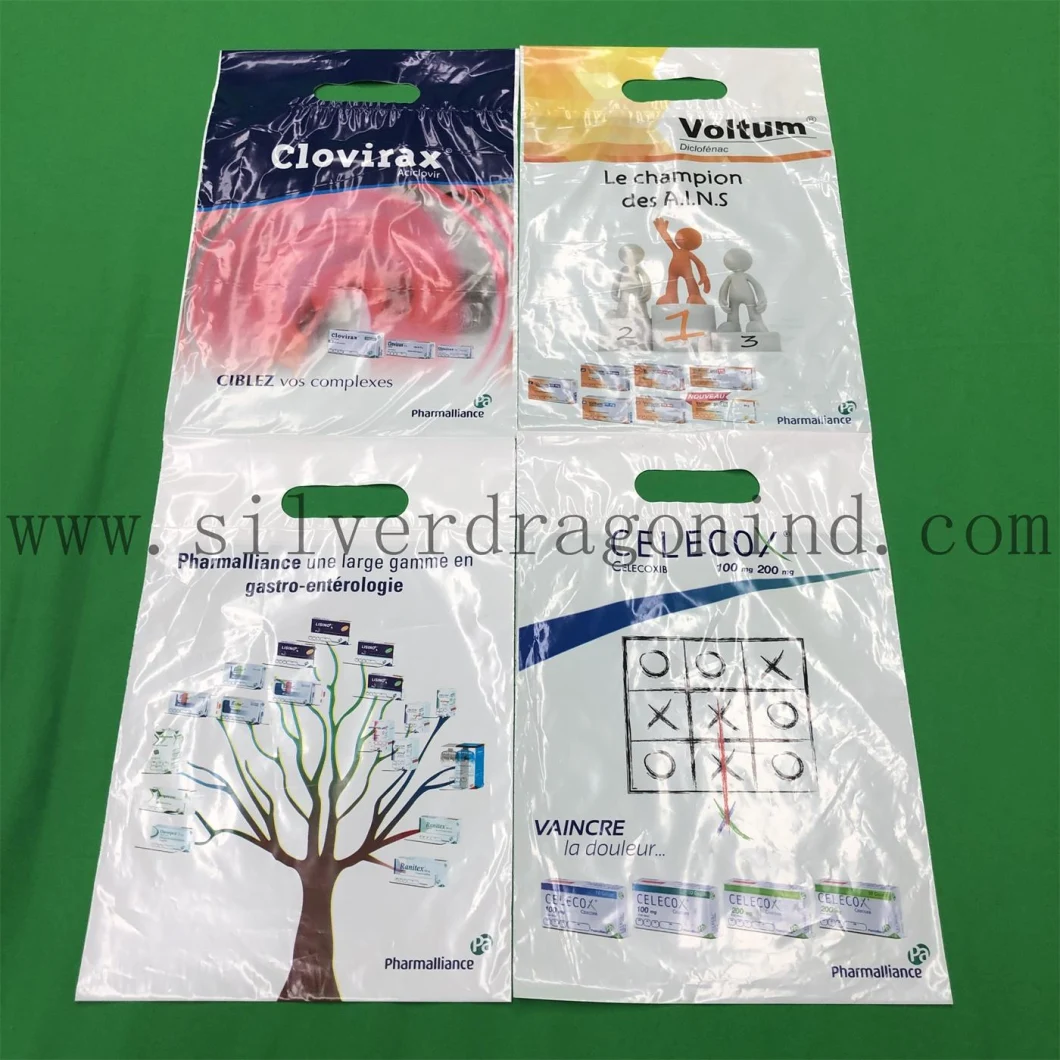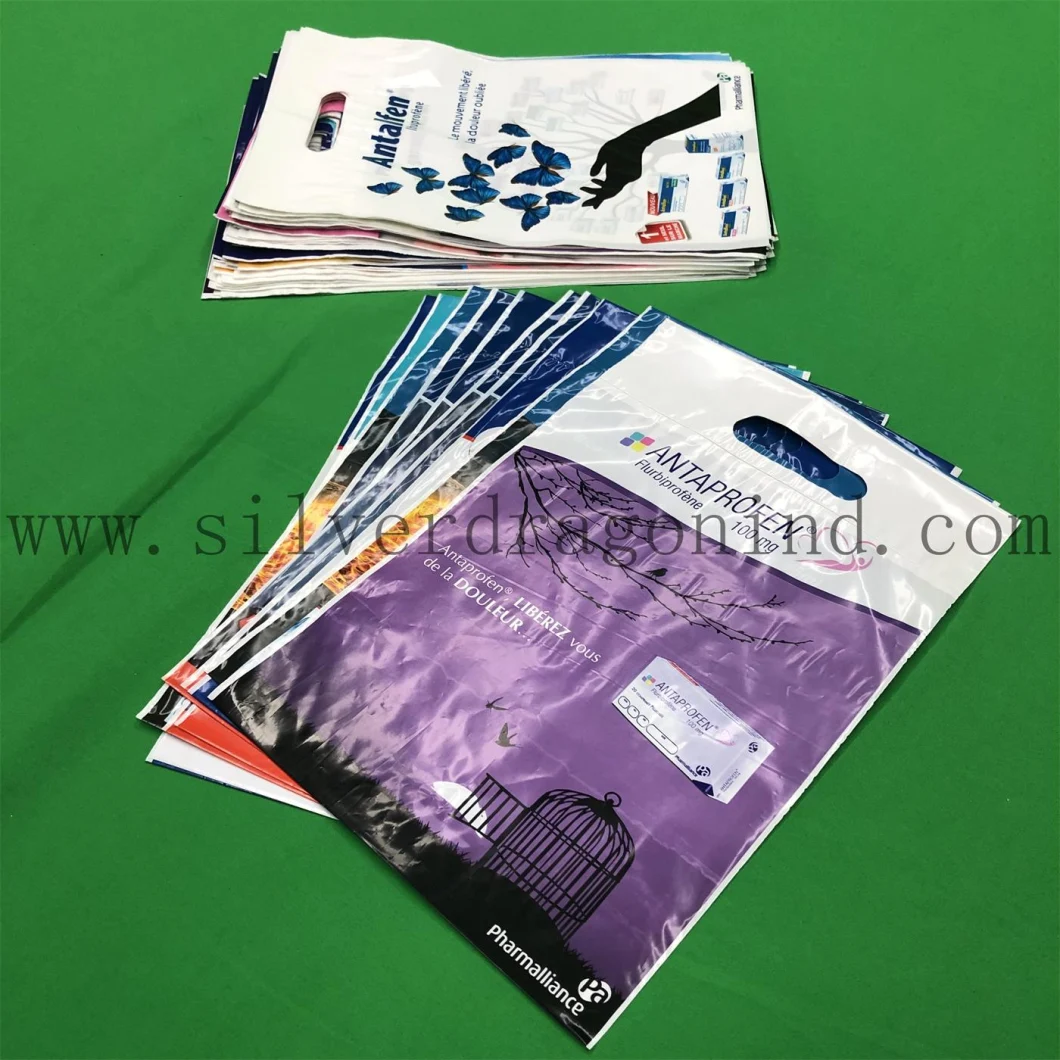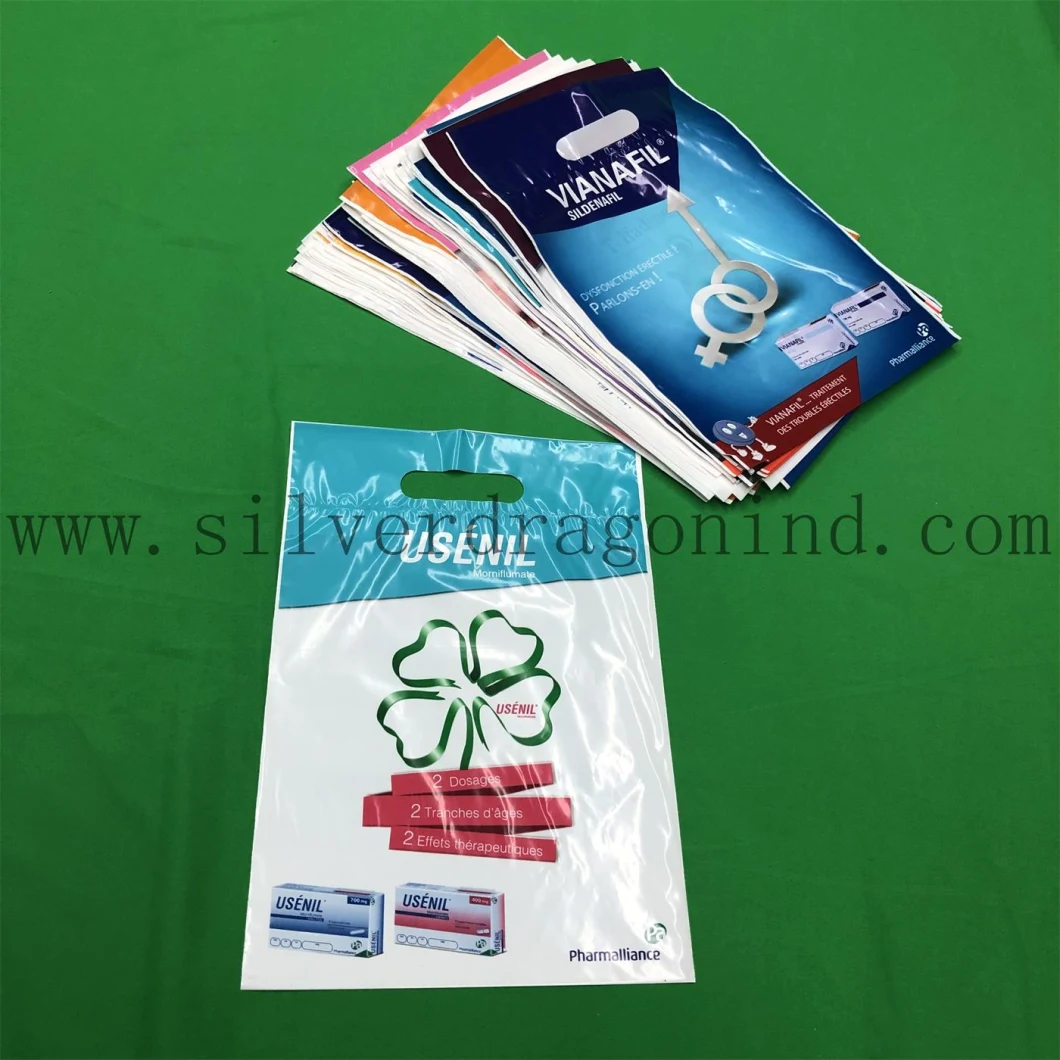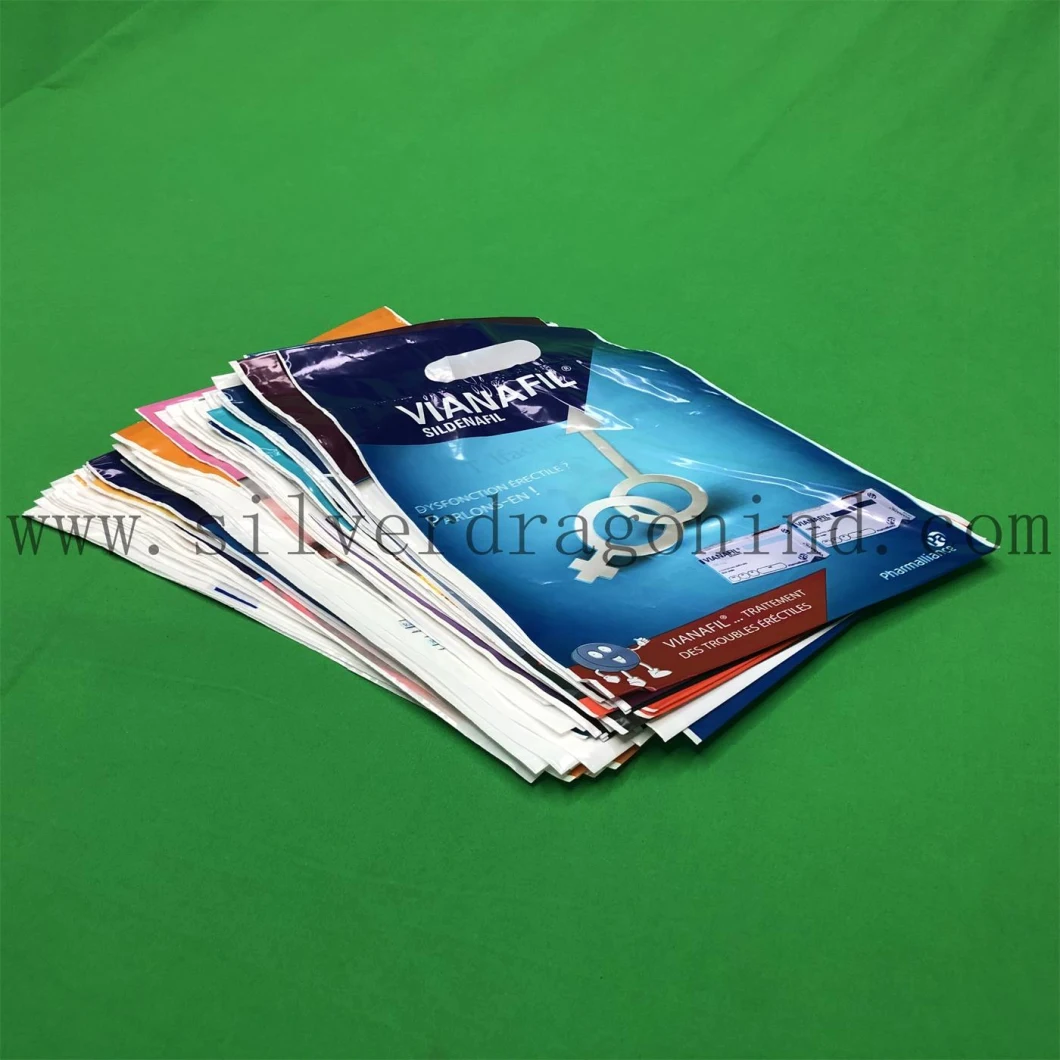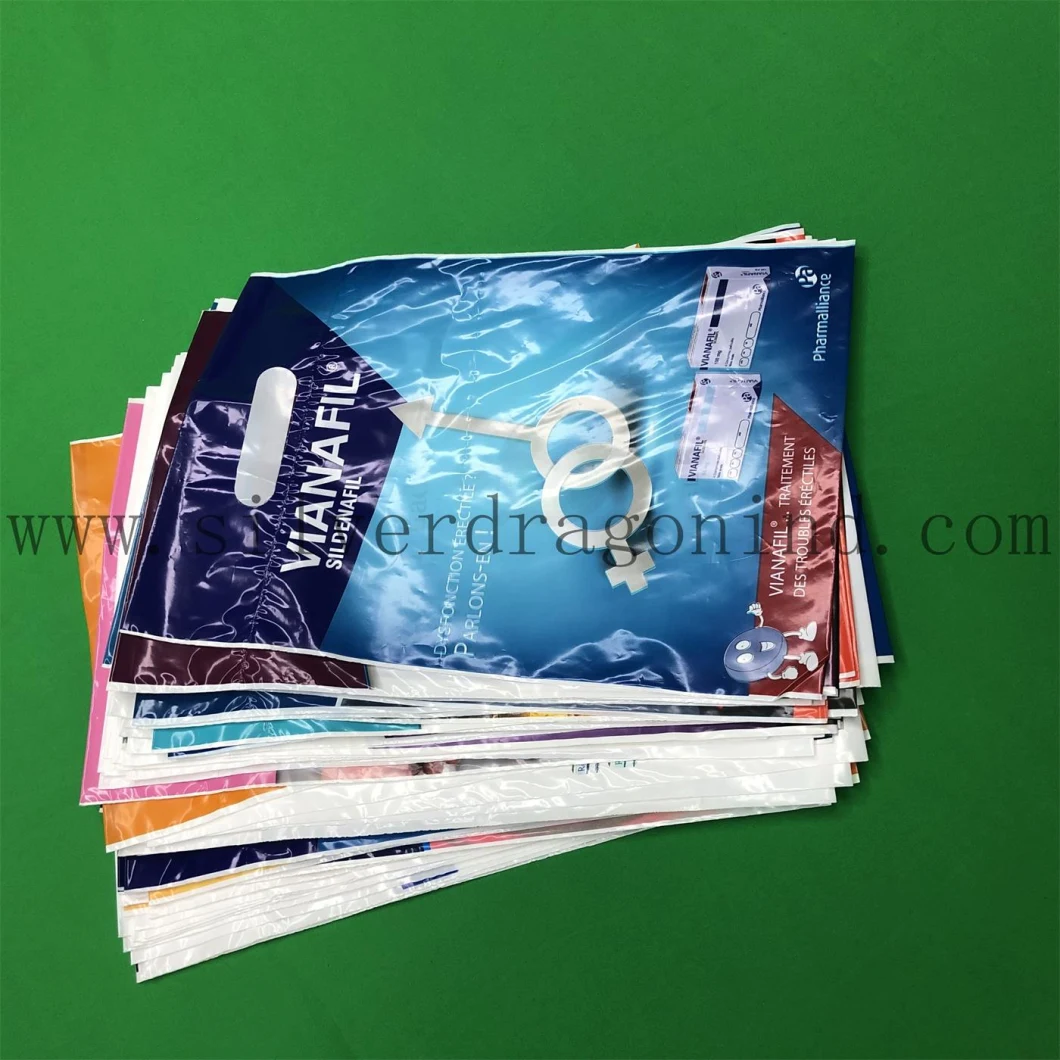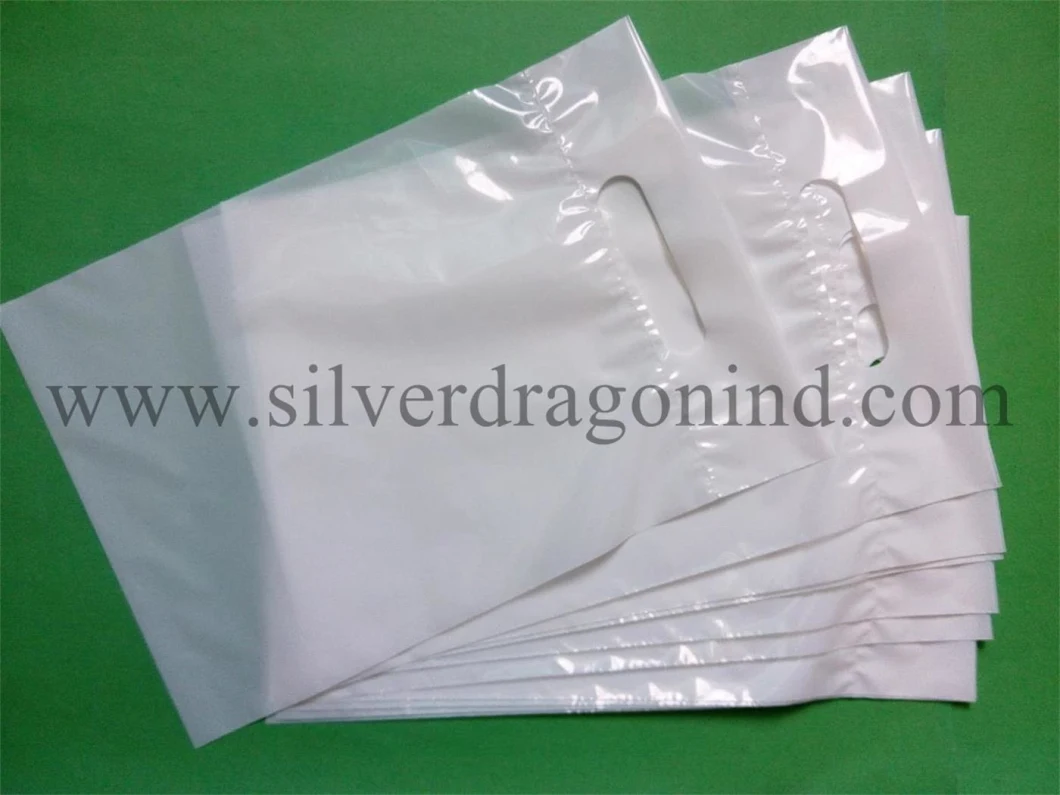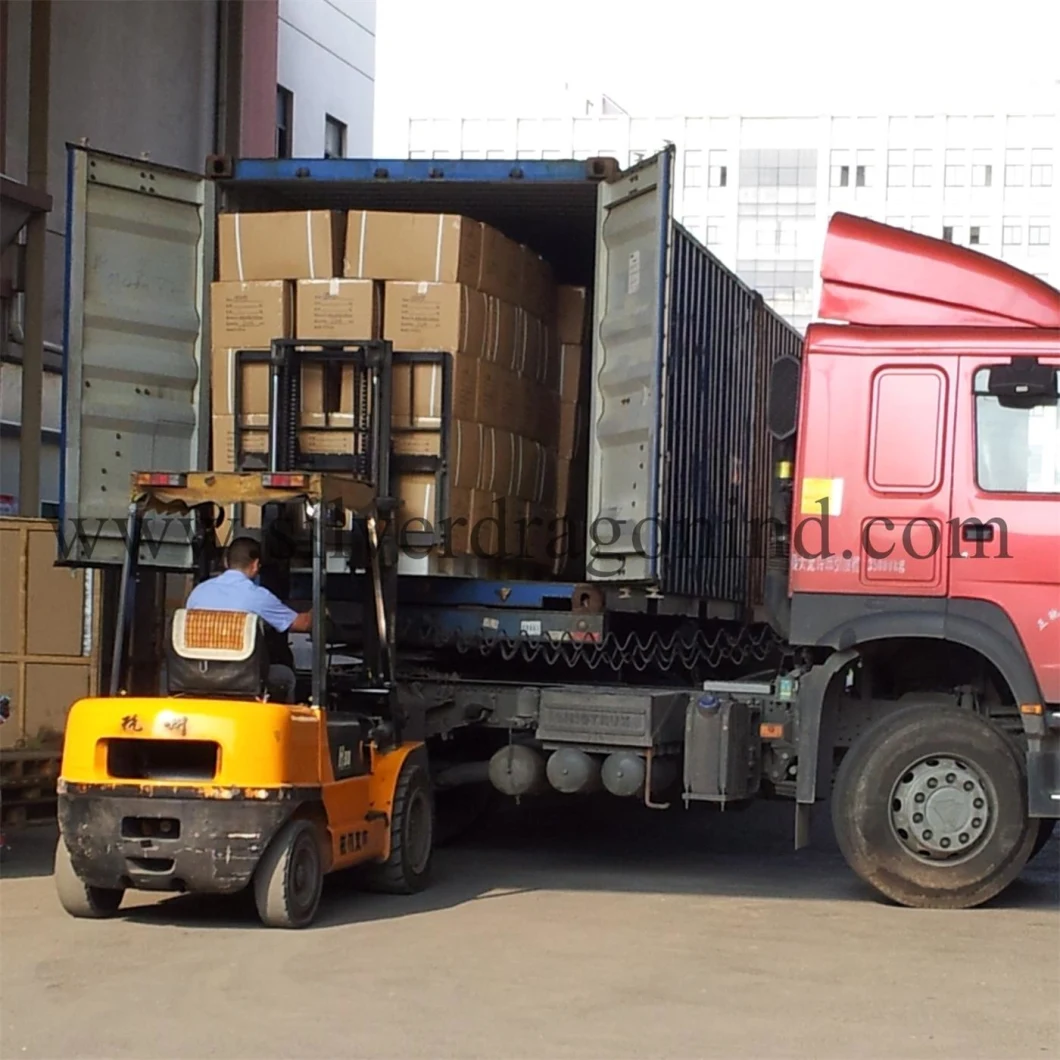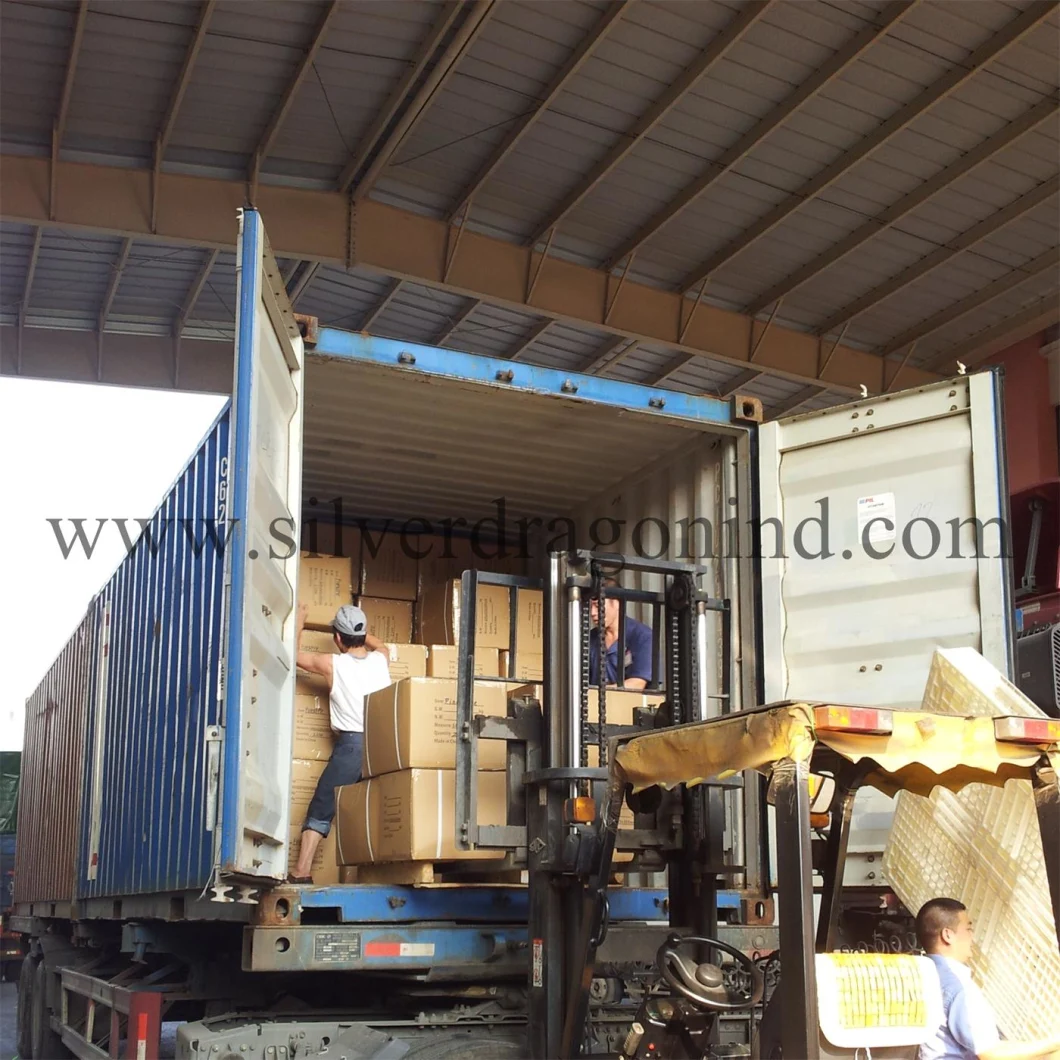 Silver Dragon Industrial Limited also named Dongguan Yinlong Packaging Materials Co Ltd,started over 10 years ago manufacturing bags,film,labels,disposable tableware and containers for overseas restaurants,supermarkets,butchers, confectionery and candy companies. This has been the core of what we have done over the years and what we will continue to do. Since then we have grown to service hundreds of companies with a wide selection of products all around the world. Our products range from many styles of food packaging bags and pouches, stand-up pouches, child safety packaging, cosmetic web pouches, cello bags, poly bags, roll-stock, bulk wholesale food packaging, labels, packaging equipment to custom designed packaging.
We are pround of manufacturing all our products right here in China with a very dedicated team.
Our goal is to help our customers large and small get the packaging they need for today and tomorrow.